American Hartford Gold Reviews & Complaints

We've compiled and brought together the most recent, as well as the most pertinent reviews and complaints. This way you won't have to search multiple sites to find out how American Hartford Gold has been rated by former and current clients.
To clear up any confusion, the company was previously named The Hartford Gold Group and has now rebranded to American Hartford Gold Group.
---
IMPORTANT: If you are new to investing in precious metals, especially when it comes to retirement, whether holding gold and/or silver in an IRA, please have a look at this article as well: Gold IRA Fees To Watch Out For.
If you are short on time, check out who we chose as the best gold ira company in this review.
** If you would like to see the winners of the Bullion Dealer of the Year Award (click here).
---
American Hartford Gold Review
They are an independently-owned business located in Los Angeles, California, with around 100 employees. You may have heard Bill O'Reilly is a spokesman and has actively endorsed American Hartford Gold for many years now. At the same, time the company sponsors his daily radio programs. Similarly, Rudy Giuliani recommends them for all your precious metals investing needs. 
When doing research, we find that readers are probably asking themselves…
Is the Hartford Gold Group a scam?
The simple answer is no, the Hartford Gold Group is most definitely not a scam. They've been in business since 2015, one of the newer companies on the block. But they have an impressive track record and have racked up some impressive achievements in a relatively short amount of time.
These include, but are not limited to:
Making it on the Inc. 5000 list, coming in at No. 1,725 in 2019 overall
Chosen as 74th Fastest-Growing Private Financial Services Companies in the U.S.
Over $500,000,000 in precious metal assets sold and delivered
Official sponsor of NASCAR Ford Mustang
Since 2020, CEO Sanford Mann is a member of Forbes Councils
Is American Hartford Gold Group legitimate?
They are well-known in the sector as a reputable precious metals dealer that specializes in performing IRA rollovers for clients looking to park their retirement funds in a more stable investment. Their aim is to protect families' savings and retirements by adding precşous metals to their IRAs.
Who / What is American Hartford Gold?
The American Hartford Gold Group offers wealth protection (mostly of retirement assets) through the formation of IRAs and provides diversification of portfolios for families and individuals through precious metals investments. Direct physical purchases of bullion and coins are also an option.
They pride themselves on their quick and free insured shipping. Also that they are committed to buying back your metals should you decide to sell. Although they do not guarantee they will repurchase your metals, however, if they do, they will not charge a liquidation fee. As a precaution, you should know that when selling, they buy back at a discount (below market value). 
American Hartford Gold Complaints
Complaints against the Hartford Gold Group are relatively low in volume, especially compared with the overwhelmingly high amount of positive reviews. It is quite normal to have a handful of complaints here and there, as is for any company. When we look at the overall picture we see that generally the company cares about their clients and puts their interests first.
#1 Major Complaint being reported: High-pressure sales tactics and upsells. This came from four separate 1-star reviews on Yelp (see below).
Most of the complaints in this industry come about usually due to the customer's lack of experience and not fully understanding what they are investing in. Due to this, misunderstandings regarding fees, and pricing arise. The diversity of products on offer can be confusing and the subtle differences between products need to be addressed.
As of July 2, 2021: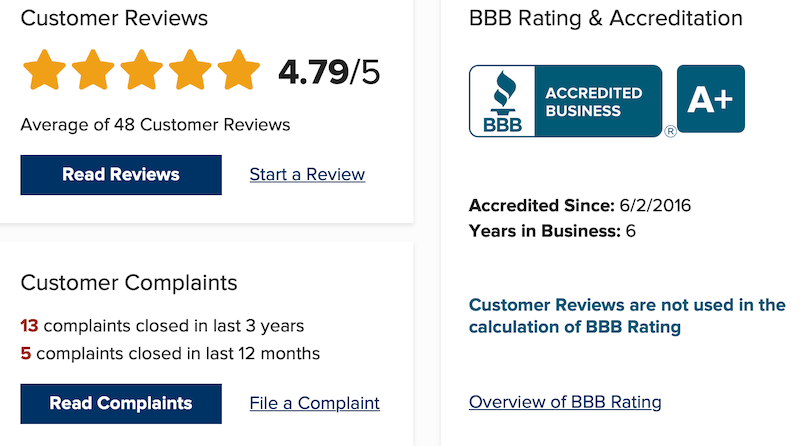 The Better Business Bureau (BBB) – Accredited since June 2016, American Hartford Gold has maintained an A+ rating.
They have had a total of 13 complaints in the last 3 years of which 5 have been resolved within the last year. This means the customer has accepted the response from the business.
7 complaints have been with regards to advertising practices and sales tactics.
1 complaint dealt with a guarantee or warranty and the remaining 5 involved problems with a product or service.
Misrepresenting the value of precious metals, high premiums, and significant immediate loss of portfolio's value.
More problems with selling the wrong items and having to deal with correcting orders.
The good thing here is that the company responds to all complaints within a month and actually does resolve the issues with the client. In almost all cases the clients are also responding that they are satisfied with the way things have been sorted out.
Here are a couple of examples:


So, again here you can see that customer satisfaction is very important to the company and the take any complaints seriously.

Trustpilot – 4.9 stars out of 5 stars with 855 reviews. 846 reviews were either 4 or 5 stars. Excellent.

With only one 1-star review, this customer feels that he was "bait and switched", meaning he was shown a certain product but the product that came was different. He states that he wanted Silver Eagles but was sent Indian Head Silver Dollars.
Also, only one 2-star review, this client was upset that it took several days to receive her metals even though she paid by wire transfer. The company responded that they gave them a better price even though a competitor offered them to pay with a credit card. The client agreed and was told to expect delays due to the pandemic.
Six 3-star reviews. Most of these state they were polite and fairly good customer service. A few pointed out the communication was confusing and that the company prefers to be called via phone rather than email.
Here are the latest reviews that have been left, they both happen to be 5-star.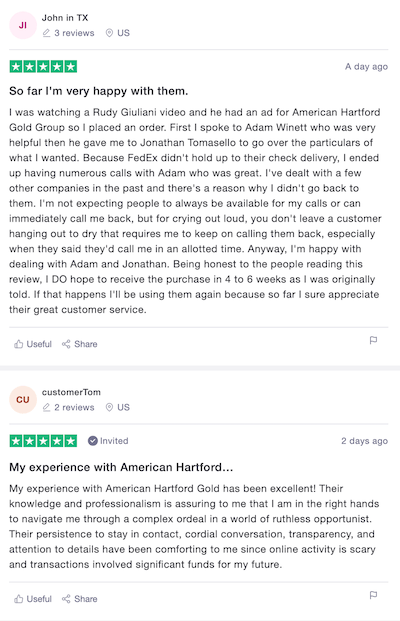 Business Consumer Alliance (BCA) – AA rating with 5-stars based on 4 reviews.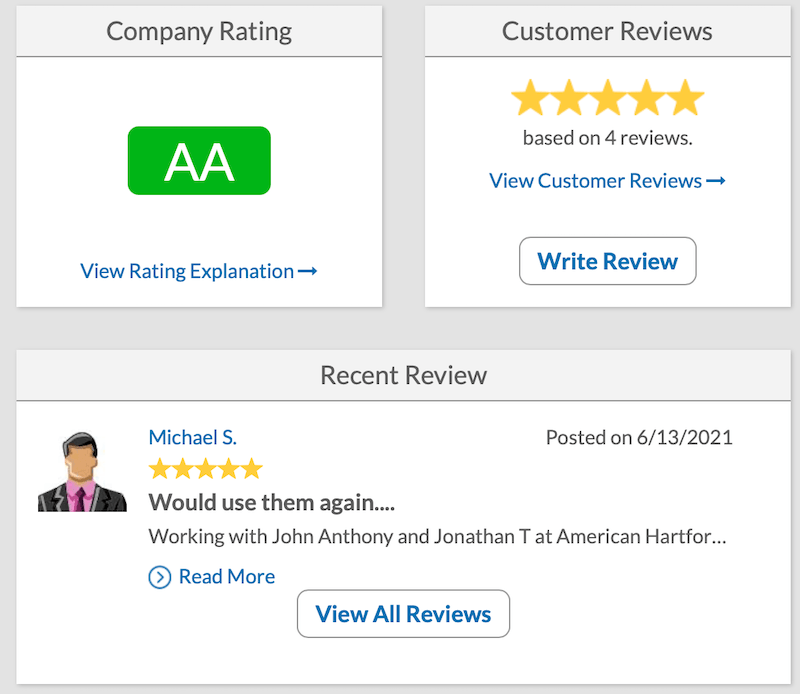 They have 2 complaints that have both been resolved by the company making an adjustment to their payment. The company answered the complaint by addressing the customers' concerns regarding the rude treatment of the sales rep.
The customer also responded that she did receive a formal apology from the company. 
This is a great sign, that shows the company responds and is willing to work with their clients to ensure they are happy.

Consumer Affairs – 4.3 out of 5 star rating based off of 79 votes.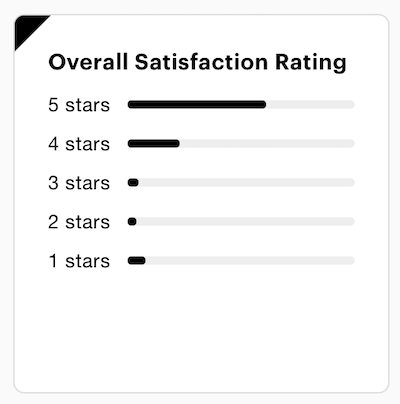 Ten 1-star reviews. Complaints ranging from lack of guidance, trying to sell products that weren't wanted, not being able to withdrawal when needed, paying fees even though the company had a promo to waive fees for the first year, mixing up orders, and overall high prices.
Five 2-star reviews, with more of the same complaints, mostly difficulty getting a hold of their reps.
Fourteen 3-star reviews saying that the process was messy and the reps were not patient with them. Fifty reviews were either 4 or 5 stars, which is impressive considering the sheer volume of customers.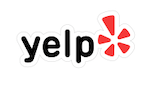 Yelp – 4.5 out of 5 stars with 33 reviews. 
Four 1-star reviews.
Twenty-nine 5-star reviews.
Here are the 3 of the most recent left reviews, they happen to all be 5-stars.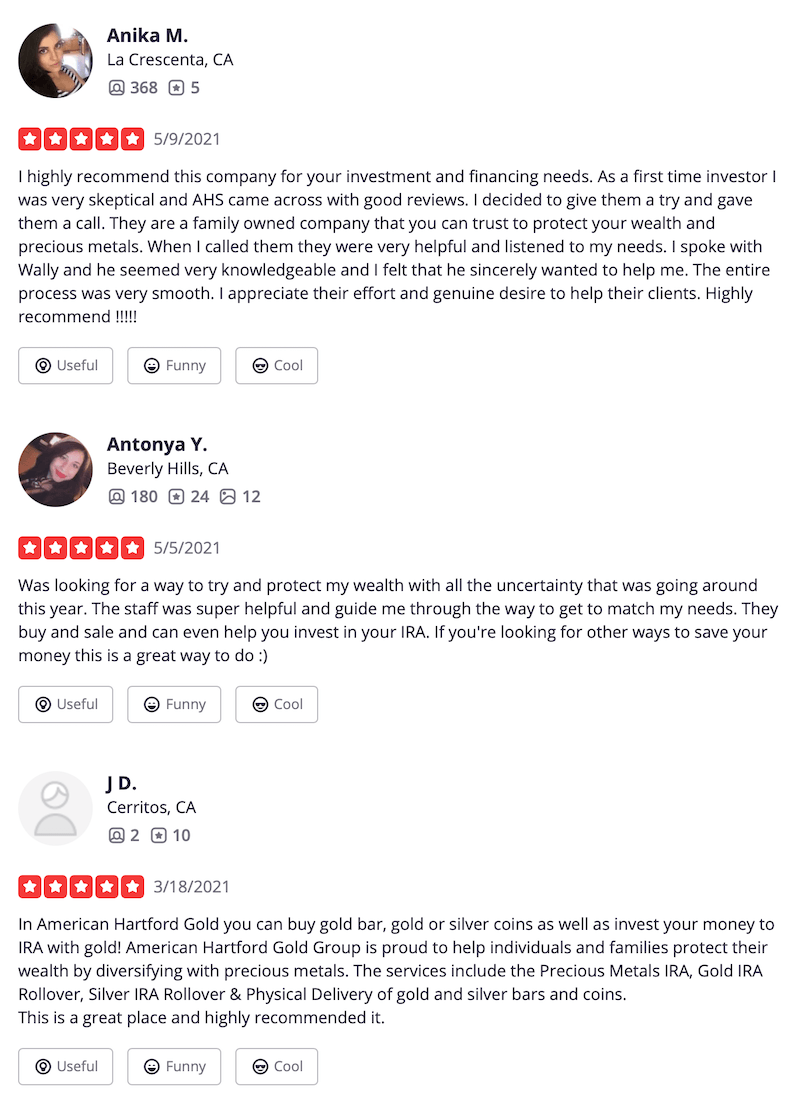 Google – 4.8 stars out of 5 from 230 reviews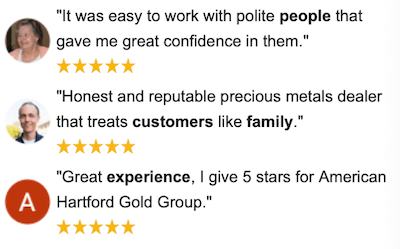 Trustlink – 5-star rating based on 2 reviews.

On information regarding any Hartford Gold Group lawsuits, we were able to find two related to employees suing them, and then one former client suing them for fraud. At this time the cases are pending and we are unable to determine the outcome of the cases.
Conclusion
Overall we think that American Hartford Gold has a phenomenal amount of positive reviews compared to the small number of bad reviews. We believe they do deserve your attention and can be a viable choice for your retirement planning needs.
They are one of the most reputable precious metals companies in the industry, so if you are ready to protect your retirement funds from market downturns, avoid the negative effects of inflation, then you might want to give American Hartford Gold a try.
** If you would like to see the winners of the Bullion Dealer of the Year Award (click here).