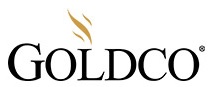 While Goldco (formerly known as "Goldco Direct") has been in business for 13 years, since 2006, overall the company doesn't have too many Goldco complaints. Yet positive reviews are also sparse on many review sites, except for TrustLink (see below).
For a company that has been in business this long, one might expect for them to have more information available and more of an online presence. From what we have gathered, this may have something to do with the name change, we can't be sure.
---
IMPORTANT: If you need assistance with purchasing precious metals and are new to investing, please start here and read this first to know what to look out for.
We always recommend continuing to do your own research before deciding to go with just any company. Fraud is a concern in this industry and we constantly hear about clients being taken advantage of. Make sure you read some more reviews before investing.
*Our current top recommended precious metal dealer & custodian is: RegalAssets – Click here to get your free Gold Retirement Kit
---
According to the Better Business Bureau (BBB), they have 76 employees and are based out of Woodland Hills, California. They're business' main focus consists of dealing in gold and silver, along with retirement planning. The company can assist in purchasing precious metals for Individual Retirement Accounts (IRAs).
Goldco Precious Metals Complaints
---
There are not many Goldco Direct complaints floating around out there in cyber space. Besides their own website and a couple rating sites (below) there is very little solid information either negative or positive, so we are kind of left wondering. Here are our findings:
They have a AAA rating at the Business Consumer Alliance, which mostly focuses on companies on the west coast. There's only 1 complaint, which Goldco responded and resolved making a partial refund. There aren't any positive reviews ("0") and zero stars (which is odd), as if they are a brand new company or had their profile reset.
The Better Business Bureau (BBB) rates them as an A+ and 5 stars based on only 3 positive reviews. There are currently 7 customer complaints ranging from issues related to advertising/sales and problems with the product or services. 

Some example complaints are:

— One customer wanted a refund due to a discrepancy between a locked in price. The company responded positively with a refund and closed the dispute satisfactorily.

— Another did not want to receive communications yet claims they were being sent text messages without their permission. The company responded that they do not have the capability to send messages and that the persons phone number was not in their system.

— A client feels they have been misled and overcharged. The company responds that it is the clients choice of which metals to purchase and that they do not offer a guaranteed buyback program, which the client agreed to both verbally and written.

* Our top recommended company offers a guaranteed buyback program.

— One inexperienced former client which asked for a refund felt that they were persuaded to purchase a coin that they did not want because they did not know better. The company apologized and refunded their money.

— A customer feels they were not given the current fair market value price when making the purchase and has asked for an adjustment to be made. The company responded positively and the customer is satisfied with the result.

— Another customer feels they may have been overcharged and misled. The company responded with an apology and a 100% refund, along with a generous extra free 1/10th ounce gold coin.
It is apparent that Goldco cares about their customers and takes complaints very seriously. The complaints are actually good news because it shows they resolved each matter with the client. They have made a concerted effort to reach out and make the client happy, which has resulted in many satisfied customers.

TrustLink does have about 238 satisfied customer reviews and is rated 5 stars at the time of writing this. A good amount of customers are vouching for this company. There are a handful of 3 and 4 star reviews peppered in there but the vast majority are 5 star. No 1 or 2 star reviews were found.

This does go to show that Goldco Direct is giving most people what they promise and for the most part is a reliable company, which is why they've been in business so long. Because it is not possible to satisfy all of the people, all the time – some negative outliers are to be expected. The important thing to keep in mind when considering this company, is that they are actively addressing Goldco complaints.
Summary
---
Not having many positive reviews on the main consumer protection sites such as the BCA and BBB does cause one to pause, and isn't much help in determining a companies status. It's interesting to note that since 2006 there hasn't been much activity positive or negative, nor did many bother leaving a positive review either.
The same thing holds true at the BBB. Not as much data as you would expect, as if they recently reset their account. This was an odd finding. It did however help to see complaints being dealt with online than nothing at all. This helps to form a real assessment of a company's dealings.

Most times with companies a consumer claims that they were taken advantage of by being recommended certain high priced coins, only to find out later that the coins were worth much less. This type of price mismatching complaint is seen all too much with other sub-par businesses that feel the need to resort to these tactics to make a profit. Just something to think about when selecting a company.
To some it may seem there's not enough "real" feedback about this company to decide to move forward. And being that we now live in a digital age, when information can't be easily  found regarding a certain company it doesn't help much. Nowadays there should be people discussing their views on forums and on all sorts of other online social mediums, not just these handful of reviews.
Which Company Are We Recommending?
---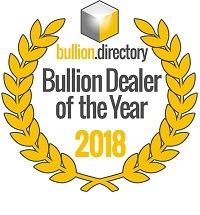 When it comes to positive feedback and how a company should be transparent, read this article as well to find out how you can pay the least amount of fees.

We've chosen our top recommended company this year and highest rated precious metals dealer/ custodian here: Regal Assets company review
If you had similar complaints or would like to leave a positive review of Goldco Direct please comment below. We appreciate you sharing.