We'll be answering this question and more in this comprehensive review. While searching for legitimate precious metals dealers, you may have found yourself asking, is apmex a scam or fraud and are wondering if there are any apmex complaints. We'll get into the reviews but first we'd like to mention…
IMPORTANT: There are a lot of hidden scams to be aware of when entering precious metals investing (especially for retirement), so please do yourself a favor and start by reading this post first: 3 Questions You Should Ask When Comparing Precious Metals Dealers (scroll half-way down)

 

If you're short on time, we've selected this years top precious metals dealer here: RegalAssets (get your free hard copy precious metals investor kit)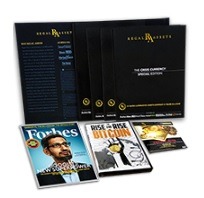 Is APMEX a Scam?
---
American Precious Metals Exchange (APMEX) opened for business in 2000 and has been accredited by the Better Business Bureau (BBB) since 2004 to current day. They're one of the largest (billion dollar company), most recognized names in the industry and employ over 110 people. We have determined that they are definitely a legitimate, reputable company, and have a good reputation overall. APMEX is definitely NOT a scam.
Is APMEX a Legitimate Company?
---
The company specializes in buying & selling a variety of precious metals online including gold, silver, platinum, and palladium; in their various forms – bullion coins, wafers and bars. They pride themselves in offering the most bullion from foreign countries, such the South African Krugerrands, Royal Canadian Maple Leafs. They do sell collectibles, and rare coins as well. APMEX carries IRA grade approved metals but are not a custodian and choose rather to partner with others, if self-storage is not something you'd be interested in.
APMEX Reviews
---
As of December 08, 2018:
They've been accredited with Better Business Bureau (BBB) since 2004, and they have earned an A+ rating. However, over the past 3 years they've accumulated 30 complaints (of which 9 have been resolved within the last 12 months).
Out of 102 customer reviews they have managed to maintain a 4.5 star rating.
APMEX is in good standing has been operating for a good number of years, 18 years to be exact and there are no known significant government actions involving American Precious Metals Exchange at this time.
APMEX Complaints
---
It seems the company does make an effort to respond to complaints and resolve the issues. The complaint volume is usually relative to the size of a particular business. So to some it might be considered normal to see a relatively small number of negative customer comments, but it may also be disturbing to some.
In the company's defense, we did see on numerous occasions that if a mistake was made, a refund and appeasement store credit of $50 was credited to the client's account.
Summary of complaints on file at ComplaintsBoard:
Unprofessional customer service

Unusually long wait times for shipping metals

Cancellation fee charged even though client did not cancel order

Refund made via check even though paid with credit card

When coin not in stock after ordering, client asked to choose a different coin
They received a 1-star rating based on 5 complaints. These are unsubstantiated and APMEX has not responded.
American Precious Metals Exchange meets the BBB's accreditation standards and it has been determined that they make a good faith effort to resolve consumer complaints. Even though there are numerous complaints, they still have an A+ rating for this reason. It seems the issues are being resolved, which is a positive thing. Just food for thought when weighing your options.
There are also reviews out there of customers that had no issue with the company. They said they received their precious metals and the gold sold back was at fair market value. Many of their clients have used APMEX several times and attest that it's always a painless transaction and would recommend them without hesitation.
Summary
---
When researching further you may notice complaints in different categories, not just for customer service. It seems some issues customers are having were with the actual products, delivery and billing.
It seems the majority of complaints people generally have with large companies do arise from shipments not being received or receiving them late. Others having to wait 30 days before the company issues a refund, etc.
There are also a lot of warnings from people who have used companies where some claim they were scammed and that their ordered product was never received or having their orders cancelled for no reason. Very rarely, some have even received chipped or cracked bars.
When customers contact their precious metals dealer and are told to return the product due to defect the company should cover the shipping charges. Most would agree that the dealer should be responsible for the additional expenses.
There are many consumer review sites out there where you'll be able to find complaints, positive reviews as well as discouraging reviews, but that does not mean that the company in question is bad.
When doing further research be cautious and don't ignore detailed comments or complaints. Compare them with the good because all companies have their good qualities or they would not be in business for long. If a company values a long term relationship with their customer base and isn't just worried about making the initial sale, they will continue to keep their clients satisfied.
Which Company Are We Recommending?
---
If you're planning on checking out other companies, please have a look at our #1 recommended precious metals company…

They've also recently won the prestigious "Bullion Dealer of the Year" award: Regal Assets Company Review
If you have your own insights answering is apmex a scam or know of any apmex complaints and would like to add your two cents, go ahead and leave a comment below and share your experiences with the rest of us. Please feel free to leave your review below, the more detailed the better. Thanks!